You are here
Back to top
Life in Lethinnis: A Croft in the Highlands (Paperback)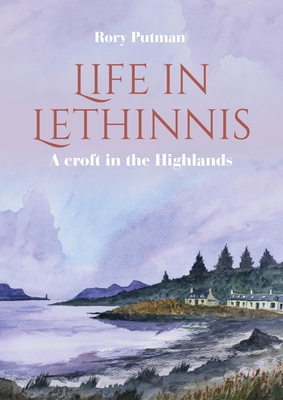 $22.95

Usually Ships in 1-5 Days
Description
---
After 20 years working as a professional biologist, the author decided to 'retire' to the Highlands, moving with his wife to a croft at the edge of a small and somewhat inaccessible village on the west coast. This was no romantic and idealistic aspiration for the Good Life, nor really an attempt to 'get away from it all'; rather a growing disaffection with living in the overpopulated south of England and a desire to return to his Scottish roots. Moving was like stepping back 50 years in time: most of the other residents of this tiny hamlet had been born and bred there, the majority were Gaelic-speaking and, with few of the conventional 'services', there was a strong sense of community that had been missed.
In the tradition of Lillian Beckwith's The Hills is Lonely, the stories revolve around the strong characters who made up this isolated community and became part of their everyday life. All the people and events described in this book are real, although places and names may have been changed. Enough clues remain that professional biologists or those with a keen interest in natural history will readily identify the peninsula.
It is a joy to read and reveals Highland life with all its humor and character.
About the Author
---
Rory Putman is a professional biologist and is the author of many titles including Understanding Animal Behaviour and A Biologist Abroad.